Clavicle
Diagnosis
Non-operative Options
Operative Options
Before Your Surgery
After Your Surgery
Your Rehab
What is a Clavicle Fracture?
Clavicle fracture, also called broken collarbone, is a very common sports injury seen in people who are involved in contact sports such as football and martial arts as well as impact sports such as motor racing. A direct blow over the shoulder that may occur during a fall on an outstretched arm or a motor vehicle accident may cause the clavicle bone to break.
Symptoms of Clavicle Fractures
Broken clavicle may cause difficulty in lifting your arm because of pain, swelling and bruising over the bone.
Want to know more?
Broken clavicle bone usually heals without surgery, but if the bone ends have shifted out of place (displaced) surgery will be recommended.
Surgery is performed to align the bone ends and hold them stable during healing. This improves the shoulder strength. Surgery for the fixation of clavicle fractures may be considered in the following circumstances:
Multiple fractures
Compound (open) fractures
Fracture associated with nerve or blood vessel damage and scapula fracture
Overlapping of the broken ends of bone (shortened clavicle)
Plates and Screws Fixation
During this surgical procedure, your surgeon will reposition the broken bone ends into normal position and then uses special screws or metal plates to hold the bone fragments in place. These plates and screws are usually left in the bone. If they cause any irritation, they can be removed after fracture healing is complete.
Pins
Placement of pins may also be considered to hold the fracture in position and the incision required is also smaller. They often cause irritation in the skin at the site of insertion and must be removed once the fracture heals.
Percutaneous Elastic Intramedullary Nailing of the Clavicle
Percutaneous elastic intramedullary nailing of the clavicle is a newer and less invasive procedure with lesser complications. It is considered as a safe method for fixation of displaced clavicle fractures in adolescents and athletes as it allows rapid healing and faster return to sports. The procedure is performed under fluoroscopic guidance. It involves a small 1 cm skin incision near the sternoclavicular joint, and then a hole is drilled in the anterior cortex after which an elastic nail is inserted into the medullary canal of the clavicle. Then the nail is passed on to reach the fracture site. A second operation to remove the nail will be performed after 2-3 months.
Complications of Clavicle Fracture Surgery
Patients with diabetes, elderly individuals and people who make use of tobacco products are at a greater risk of developing complications both during and after the surgery. In addition to the risks that occur with any major surgery, certain specific risks of clavicle fracture surgery include difficulty in bone healing, lung injury and irritation caused by hardware.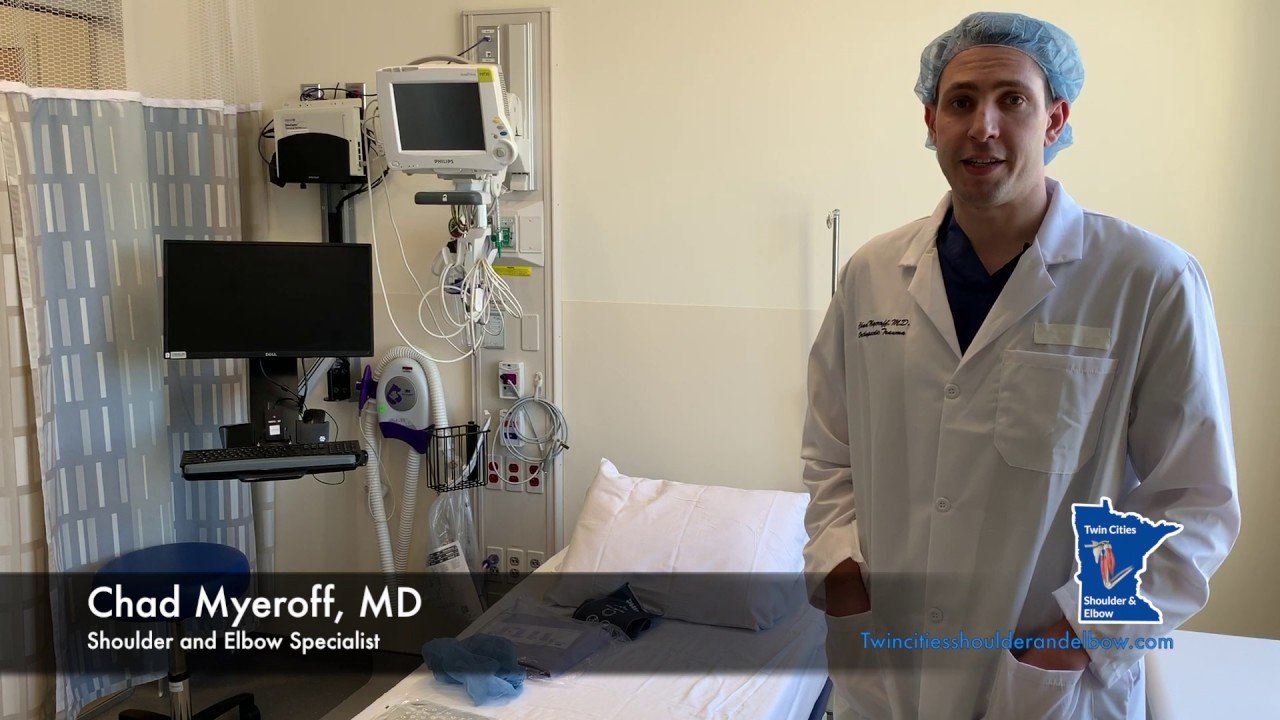 Before Surgery Video
Once you and your doctor decide that surgery will help you, you will need to learn what to expect from the surgery and how to actively participate in the treatment plan for the best results afterward.
Preparing mentally and physically for surgery is an important step toward a successful result. Understanding the process, and your role in it, will help you recover more quickly and have fewer problems.
Before surgery, your doctor will perform a complete physical examination to make sure you don't have any conditions that could interfere with the surgery or the outcomes.
Routine tests, such as blood tests and X-rays may be performed.
Discuss any medications you are taking with your doctor as you may have to stop or alter your intake before surgery. If you are taking aspirin or anti-inflammatory medications or any drugs that increase the risk of bleeding, you will need to stop taking them one week before surgery to minimize bleeding.
Discuss with your doctor about preparing for potential blood replacement, medical interventions and other treatments prior to surgery.
Report any infections to your surgeon. Surgery cannot be performed until all infections have cleared up.
If you smoke, you should stop or cut down as smoking interferes with wound healing and can affect your recovery.
Have someone available to take you home, as driving is not recommended for at least 24 hours or as advised.
You may need help with everyday tasks such as cooking, shopping and laundry.
Put items that you use often within easy reach, so you won't have to stretch and bend as often.
After Surgery Video
Shoulder Surgery Recovery Video
Following surgery, you may experience numbness just below the incision, which will recover with time. You will be able to feel a plate just below your skin as there is less fat over the collarbone.
Want to know more?
Physical Therapy Intro Video
Finger ROM Video
Standard Elbow ROM Video
Shoulder ROM Video
Physical therapy will assist you with regaining function of the shoulder. Therapy will first involve gentle motion exercises. As your fracture heals, your doctor will gradually include strengthening exercises that will help restore movement in your shoulder.
You will be able to resume regular activities after about 3 months. Your doctor will be able to advise you when your shoulder has completely healed. You should avoid strenuous activities and lifting heavy weights before that time. After complete healing, you will be able to safely return to sports activities.
Risks & Complications
As with all surgical procedures, clavicle fracture repair may be associated with some of the following risks and complications:
Bleeding
Infection
Pain
Blood clots in the leg
Lung injury
Refracture
Need for revision surgery or hardware removal
Injury to neighboring nerves and blood vessels
Want to know more?
Related Topics