Elbow Instability
Diagnosis
Non-operative Options
Operative Options
Before Your Surgery
After Your Surgery
Your Rehab
The elbow is formed by the junction of the humerus (upper arm bone), and radius and ulna (forearm bones). These three bones articulate to form the elbow joint, which is held and supported by muscles and strong ligaments called the lateral ligament (on the outer side) and ulnar collateral ligament (on the inner side). Injury to these ligaments cause elbow instability and dislocation of the joint.
Other symptoms include catching, clicking or locking of the elbow. It may also be associated with a fracture of the ulna bone.
Elbow instability may be caused by trauma, falling on an outstretched arm or repeated stress as seen in sports activities that involve overhead movement of the arm.
When you present to the clinic with elbow instability, your doctor will review your medical history, perform a detailed physical examination and order imaging studies (X-ray and MRI scan) to diagnose recurrent elbow instability.
Non-surgical treatment with bracing, NSAIDs, activity modification and physical therapy may be all that you need to manage your instability.
You may require surgery for extreme stress and tearing of the elbow ligaments. Your surgeon will repair the ligament and fix the elbow fracture with pins or screws. The damaged ligament may be replaced or reconstructed with a tissue graft.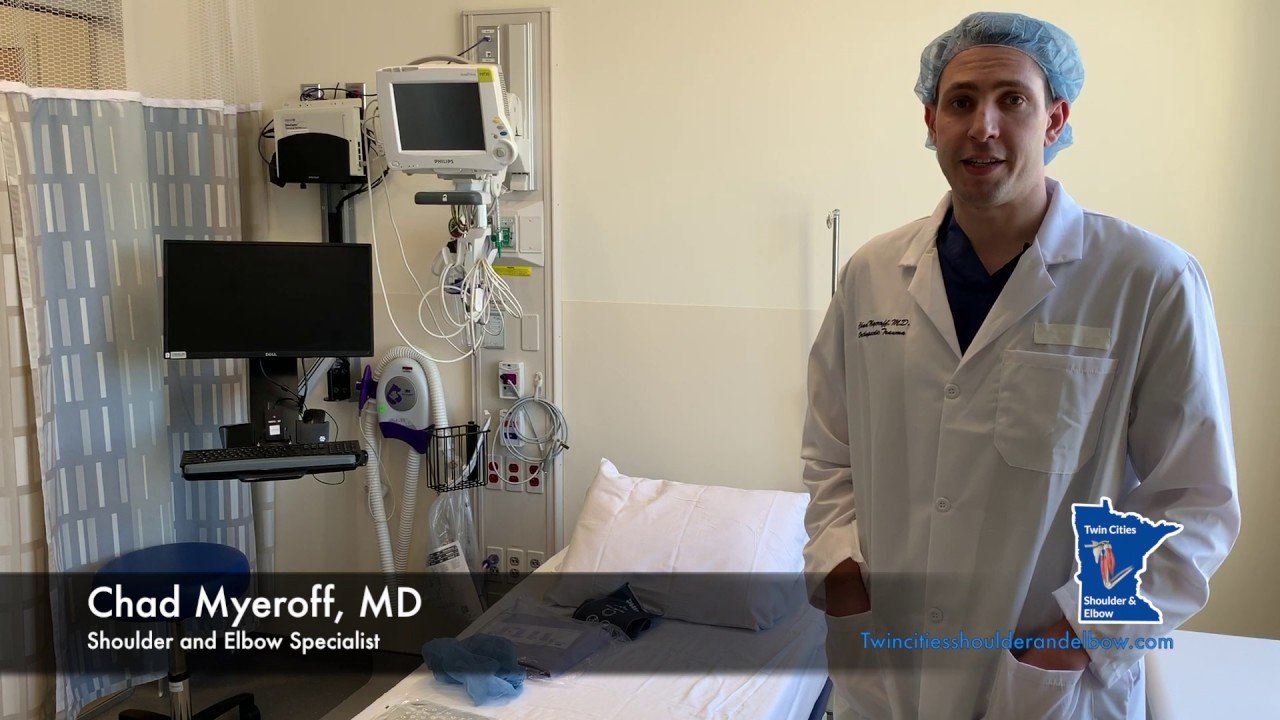 Before Surgery Video
Once you and your doctor decide that surgery will help you, you will need to learn what to expect from the surgery and how to actively participate in the treatment plan for the best results afterward.
Preparing mentally and physically for surgery is an important step toward a successful result. Understanding the process, and your role in it, will help you recover more quickly and have fewer problems.
Before surgery, your doctor will perform a complete physical examination to make sure you don't have any conditions that could interfere with the surgery or the outcomes.
Routine tests, such as blood tests and X-rays may be performed.
Discuss any medications you are taking with your doctor as you may have to stop or alter your intake before surgery. If you are taking aspirin or anti-inflammatory medications or any drugs that increase the risk of bleeding, you will need to stop taking them one week before surgery to minimize bleeding.
Discuss with your doctor about preparing for potential blood replacement, medical interventions and other treatments prior to surgery.
Report any infections to your surgeon. Surgery cannot be performed until all infections have cleared up.
If you smoke, you should stop or cut down as smoking interferes with wound healing and can affect your recovery.
Have someone available to take you home, as driving is not recommended for at least 24 hours or as advised.
You may need help with everyday tasks such as cooking, shopping and laundry.
Put items that you use often within easy reach, so you won't have to stretch and bend as often.
After Surgery Video
Elbow Surgery Recovery Video
Elbow Elevation Technique Video
Want to know more?
Physical Therapy Intro Video
Finger ROM Video
Protected Elbow ROM Video
Want to know more?
Related Topics