Radial Head
Diagnosis
Non-operative Options
Operative Options
Before Your Surgery
After Your Surgery
Your Rehab
What are Radial Head Fractures of the Elbow?
The elbow is a junction between the forearm and the upper arm. The elbow joint is made up of 3 bones, namely the humerus bone in the upper arm which joins with the radius and ulna bones in the forearm. The elbow joint is essential for the movement of your arms and to perform daily activities. The head of the radius bone is cup-shaped and corresponds to the spherical surface of the humerus. The injury in the head of the radius causes impairment in the function of the elbow. Radial head fractures are very common and occur in almost 20% of acute elbow injuries. Elbow dislocations are generally associated with radial head fractures. Radial head fractures are more common in women than in men and occur more frequently in the age group of 30 to 40 years.
What are the Causes of Radial Head Fractures?
The most common cause of a radial head fracture is breaking a fall with an outstretched arm. Radial head fractures can also occur due to a direct impact on the elbow, a twisting injury, sprain, dislocation or strain.
Symptoms of Radial Head Fractures
The symptoms of a radial head fracture include severe pain, swelling in the elbow, difficulty in moving the arm, visible deformity indicating dislocation, bruising and stiffness.
How are Radial Head Fractures Diagnosed?
Your doctor might recommend an X-ray to confirm the fracture and assess displacement of the bone. Sometimes, your doctor might suggest a CT scan to obtain further details of the fracture, especially the joint surfaces.
The treatment of a fracture depends on the type of fracture.
Type 1 fractures are usually very small. The bone appears cracked but remains fitted together. The doctor might use a splint (casting) to fix the bone and you might have to wear a sling for a few days. If the crack becomes intense or the fracture gets deep, then your doctor might suggest surgical treatment.
Type 2 fractures are characterized by displacement of bones and breaking of bones in large pieces and can be treated by surgery. During surgery, your doctor will correct the soft-tissue injuries and insert screws and plates to hold the displaced bone together firmly. Small pieces of bone may be removed if it prevents normal movement of the elbow.
Type 3 fractures are characterized by multiple broken pieces of bone. Surgery is compulsory to either fix or remove the broken pieces of bone, sometimes including the radial head. An artificial radial head may be placed to improve the function of the elbow.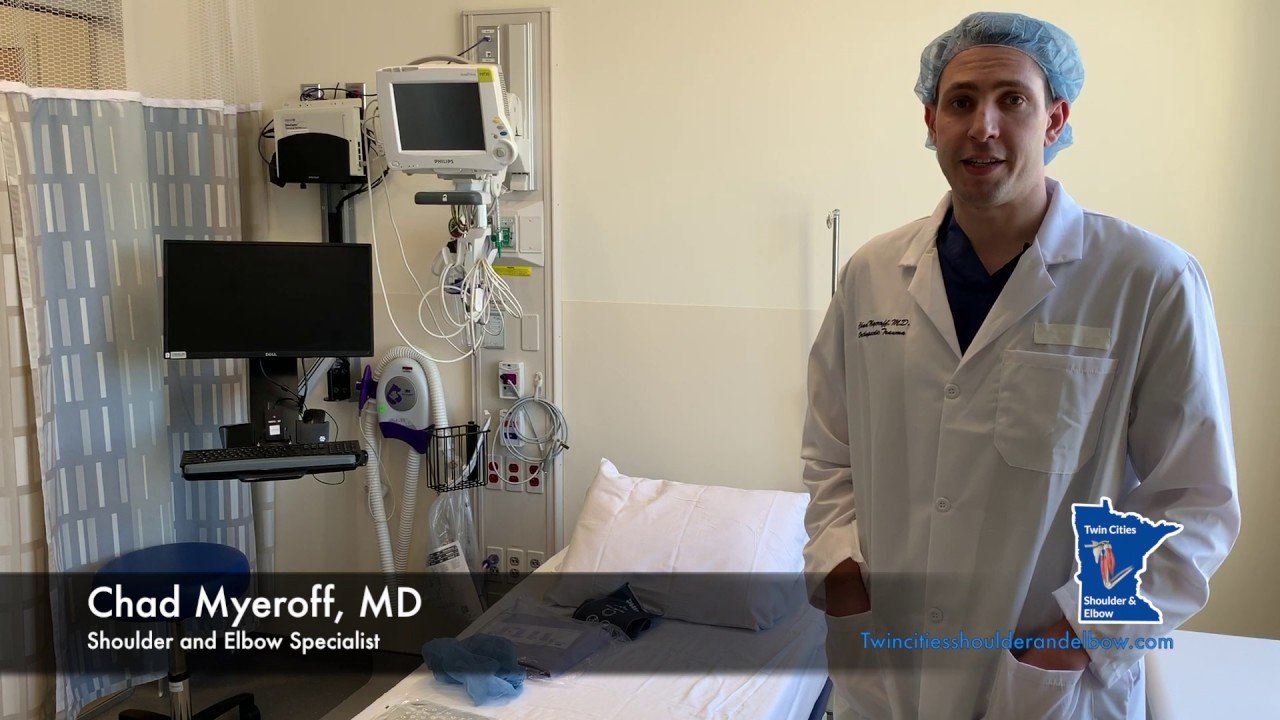 Before Surgery Video
Once you and your doctor decide that surgery will help you, you will need to learn what to expect from the surgery and how to actively participate in the treatment plan for the best results afterward.
Preparing mentally and physically for surgery is an important step toward a successful result. Understanding the process, and your role in it, will help you recover more quickly and have fewer problems.
Before surgery, your doctor will perform a complete physical examination to make sure you don't have any conditions that could interfere with the surgery or the outcomes.
Routine tests, such as blood tests and X-rays may be performed.
Discuss any medications you are taking with your doctor as you may have to stop or alter your intake before surgery. If you are taking aspirin or anti-inflammatory medications or any drugs that increase the risk of bleeding, you will need to stop taking them one week before surgery to minimize bleeding.
Discuss with your doctor about preparing for potential blood replacement, medical interventions and other treatments prior to surgery.
Report any infections to your surgeon. Surgery cannot be performed until all infections have cleared up.
If you smoke, you should stop or cut down as smoking interferes with wound healing and can affect your recovery.
Have someone available to take you home, as driving is not recommended for at least 24 hours or as advised.
You may need help with everyday tasks such as cooking, shopping and laundry.
Put items that you use often within easy reach, so you won't have to stretch and bend as often.
After Surgery Video
Elbow Surgery Recovery Video
Elbow Elevation Technique Video
Want to know more?
Physical Therapy Intro Video
Finger ROM Video
Standard Elbow ROM Video
Want to know more?
Related Topics